Jinjiang City Shi Da Plastic Attended Jin Jiang Shoe Exposition and Harvested
24-05-2018
The curtain of 20th Jin Jiang Shoe Exposition, the most influential fair of Jin Jiang shoe industry, has fell. As usual, Jinjiang City Shi Da Plastic Fine Company attended the fair and harvested with plenty of key contacts to customers and valuable lessons from shoe insiders.
The international trade department of Shi Da plastic had been busily treating customers from all around the world who showed great interests in products and new technologies from Shi Da plastic. The department was set up in 2008. By actively participating expositions, promoting overseas network and continuously updating product rank, the business scope has covered Southeast Asia, Central Asia, Europe, South America and Africa, including Bangladesh, Indonesia, Vietnam, India and Pakistan. A plenty of countries, including Turkmenistan, Kyrgyzstan, Peru, Argentina, and Egypt, have established a solid business relationship with Shi Da Plastic. Various products have been welcomed by overseas markets.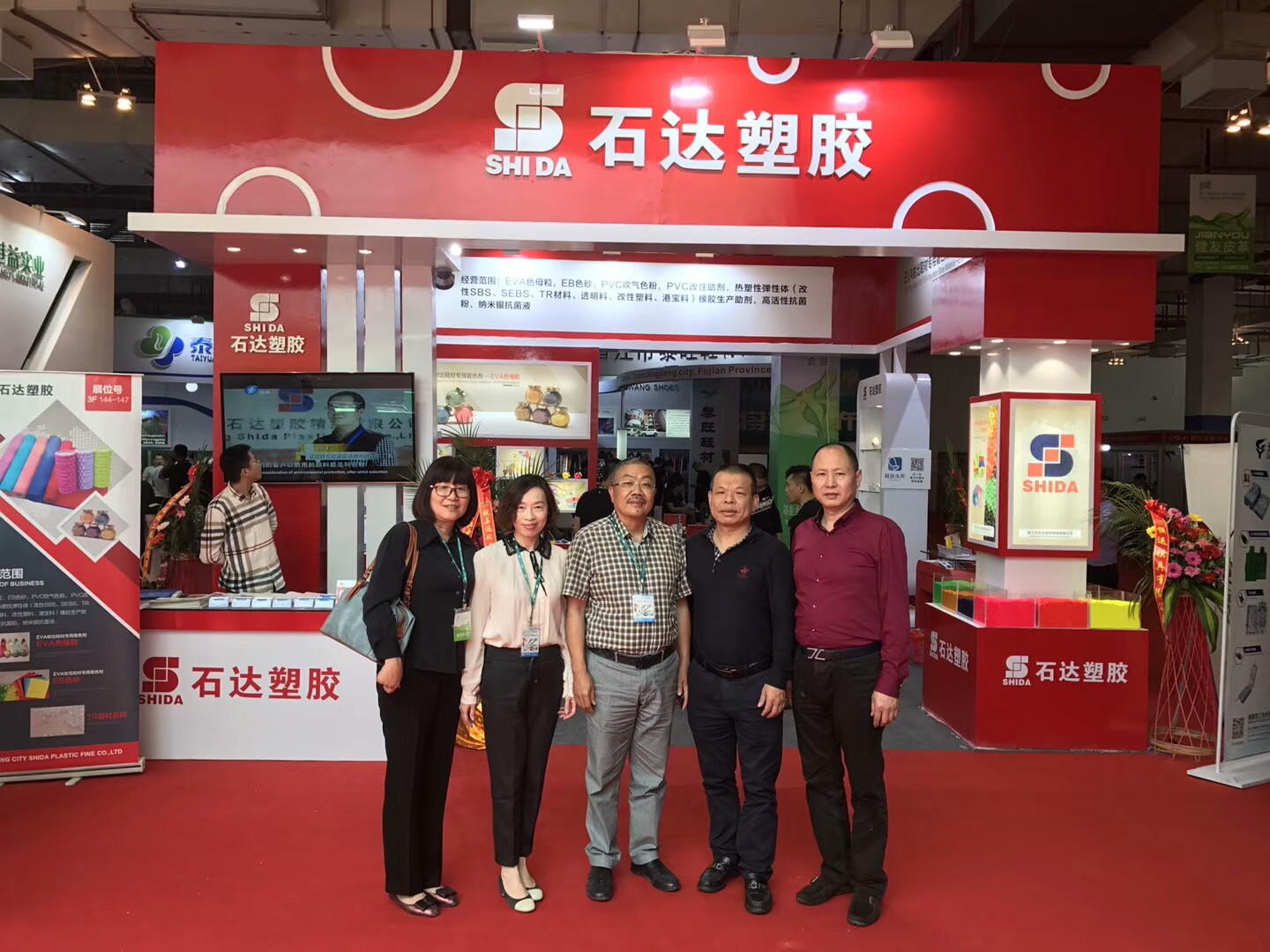 Shi Da Plastic at the 20th Jin Jiang Shoe Exposition
Established in 1981s, Jinjiang City Shi Da Plastic Fine Co., Ltd. has stood in coloring agent and high polymer field in shoe industry with good credit for a long history, with manufacturing and trading scopes in EVA masterbatch, EB color sand, PVC dying pigment, TR (shoe sole material,transparent material) , TPES elastomer and so on.
Shi Da Plastic has advanced bravely ever since stepped into this industry. In order to pursue development, raise the level of the industry, and improve the brand of the products, we welcome shoes lovers and chemical engineering enthusiasts to come here for discussion and research.